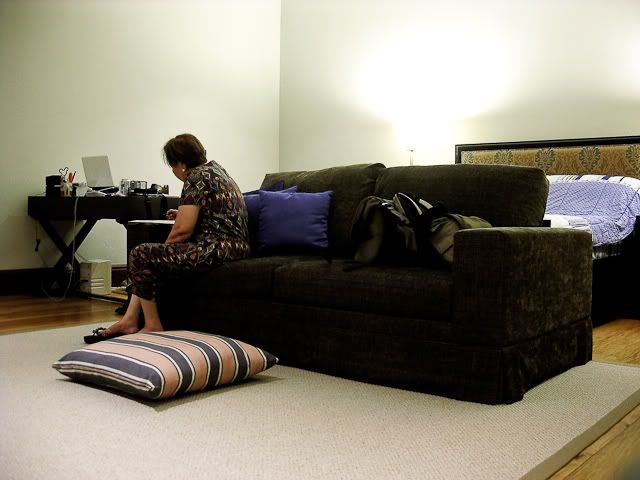 My Mom never learned how to use the computer. She was suppose to. I even bought her a computer so she can personally email her sisters. But apparently she has better things to do.
"Mamamalengkepa ako."
"Matutulog pa ako."
"May kakausapin pa ako sa telepono."
"Magpapa-parlor pa ako!"
So I am, by default, her personal email typist.
Everytime she needs to send an email, she would write it on paper then give it to me to be typed and sent. She used to be so formal with her emails even if she's just writing to her sisters or friends.
"My Dear sister. Greetings! The weather is splendid right now. The sun is shining and the grass is green. Oh, dear sister, you should see this!"
I told her that it's ok be casual and to write in Filipino if she wants to. It would also save me time proof reading her emails! She now writes with a touch of realism -- just like how she talks to her sisters or friends face to face.
"Hoy Amelia yung Pond's Cold Cream ipadala mo kay Marilou. Babatukan ko siya kung makalimutan niya yan."
Lately, because of a minor rift between the 6 sisters -- and nobody wants to use the phone or the Magic Jack -- the email exchanges have been very often. Too often, it has become like a long chat session that has been separated by days. Anyway, I think my Mom needs a new personal assistant because I can't keep up with this
utos-utos
. It's stressing me out, I can't do my own work.
* sigh
I think I need a jar of Pond's Cold cream too.