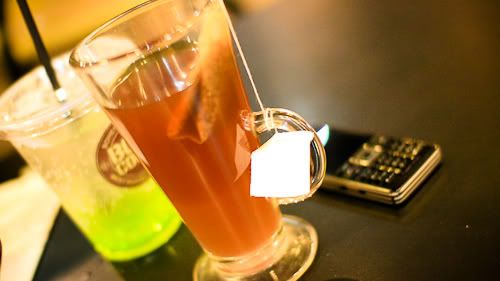 I was at Bona Coffee last night in Westgate with 2 friends and I couldn't help but notice how intense my friends' conversation was. They were not debating. But rather, they were explaining about their jobs, their passion. C, a doctor, is passionate about medicine and about doing his job. And H, an architect, is so much into design and the arts. Eh paano na si Felipe, a diwata, saan siya ngayon passionate? My life shouldn't get complicated thinking about this. I'm shallow in a way that I just accept everything the way I see it. But last night made me curious with what am I really super mega over to the max interested about. And I couldn't think about anything. How sad is that. 3 decades after being born, I still haven't developed an extra interest on something. Not even books. Not even fine arts. Not even boys.
ECHOZ.
Not even my job which I personally think is one of the most JUSKO-DAY-AYOKO-NA jobs in this planet (that's why I always look forward to weekends).
A month from now I will be celebrating my birthday at home with people who matter in my life. Sana, this year, I get to develop a special curiousity on something that can make my life a little more interesting, with these people or on my own.
Well, kung wala naman, sana ako ang maging pinaka makapangyarihang diwata sa probinsya ko.