Minsan feeling ko tau-tauhan lang ako sa sarili kong buhay. O di ba usapang serious. Di pa ako lasing sa lagay na yan. What I mean is, I wake up everyday, dress up, go to work, lumandi sa yuppy sa katabing kotche pag traffic (hihihi), do my usual branch checking (bahagi na ng buhay ko ang calculator at red ballpen), umuwi ng bahay, trabaho ulit sa home office, maligo, matulog. Para bang nakakasawa. Kaya sometimes I don't look forward to waking up because I already know what's going to happen to my day. But that's me. That's my situation. Some people have to deal with co-workers who have attitudes as kupal as a bobitang artista-turned-politician (o, intriga portion). Others have to deal with unreasonable bosses. While I have to deal with, well... Everything and everyone at work. It's monotony singing. It's true that I should be thankful for a lot of things. And I am, really. But I need a break din naman once in a while. Not necessarily a long vacation. Just enough time to let myself breathe comfortably.
But yeah, I still want a vacation. Hahahahaha. I'm contradicting myself!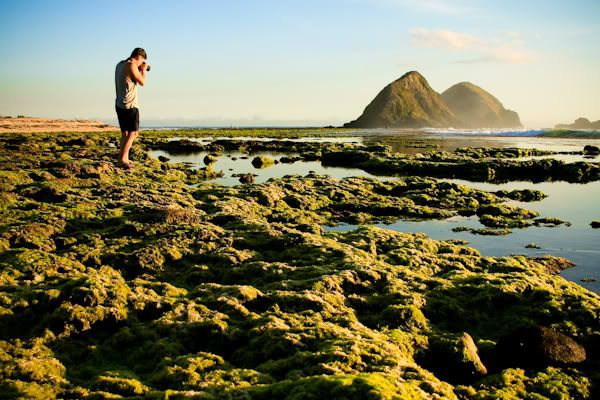 Speaking of vacations, I wanna share a picture I took more than a year ago at Pagudpud when I did an Ilocos travel vacation with friends. The place was nice kaso it seems that it's more of a surfing destination than a tampisaw-sa-beach place. Tapos puro lumot pa. That's my boyfriend taking a picture of.... something. Sirena? Syokoy? Hipon ng Fitness First? (LOL!!). I don't know.
Here's another pic I also took facing the other side of the beach. Currently my desktop image. :D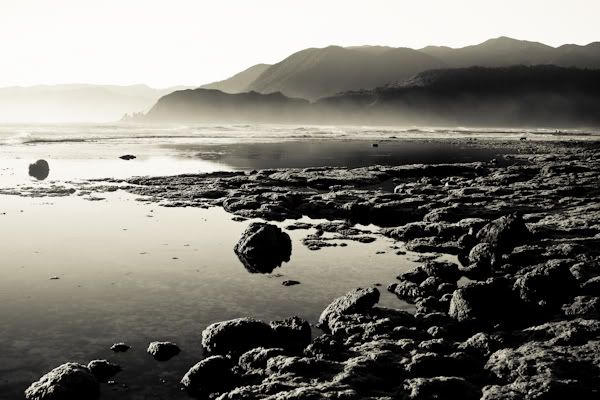 MEANWHILE, if you happen to live, work or study in the Vito Cruz Manila area, you might have noticed the number of Iranians in white med uniforms. Parang dumadami sila. My gulay. They are both hot and guapo. Kung may pechay ako, araw-araw akong duduguin sa kanila. Kulang na lang magkulong sila sa isang kwarto at gumawa ng gay porn. Maloloka si Chichi LaRue dito. Lalagnatin ako nang bongang-bonga sa dream sequence na ito.
Kaya Felipe, GISING!!!
Ang topics ko tumatalon, parang baklang nagba-bar hopping. LOL!!