I guess I haven't visited The Asian Hospital in a long time. Nagulat ako may coffee shop na pala at iba pang stores baba. As soon as I stepped in the lobby, random thoughts came in my mind. This is where Tito Nonoy died; where I was confined for typhoid; where
Botchok
died; where my ex boyfriend used to work; where I went after I had a little accident at the gym; etc.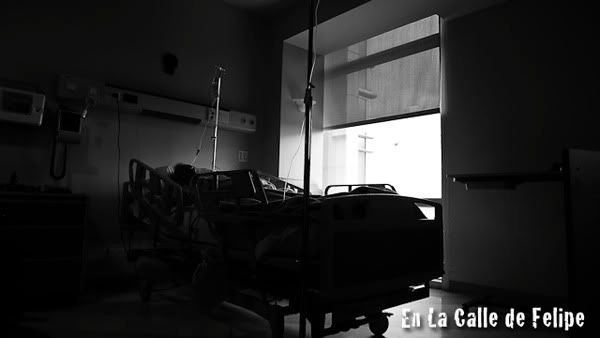 My Dad had an operation on his prostate this morning. My Mom says it was a minor procedure. She tried to explain it to me but I doubt she could understand whatever she was saying.
"Basta, yun na yun," sabi niya.
And then she showed me on her phone a picture of what was removed from my Dad. Gee, Mom, thanks. Hmmm. Suffice it to say, I'll never look at BACON or TOCINO the same way AGAIN.
I didn't do much while I was there. Watched an episode of True Blood (nakaka-adik din pala 'to 'no?) on my iPod and then I fell asleep. I woke up when my Mom started screaming. My Dad was vomiting. The nurse earlier gave him pain reliever through IV even though he wasn't asking for it. Oddly though, most patients daw get this side effect. Well, yun ang nakaka inis doon. Common side effect na nga, binigyan pa rin. And he wasn't in pain in the first place. Good thing my Mom wasn't in warrior queen mood. She was calm and relaxed while the nurses were going crazy cleaning up the mess.
If my Dad will behave properly and follow the doctor's orders (Rest well, drink water, no more soft drinks, don't harass the nurses, etc.), he should be out by Sunday.
Basta ako, I wanna stay healthy and try to avoid staying over night at the hospital because I DEFINITELY DON'T WANT TO BE CATETHERED! I've seen pictures of how it's done and.... and... and....
* hinimatay