I went to Tiendesitas with the boyfriend to just LOOK at cats. I wasn't planning on actually getting one. But I ended up buying a Pug puppy. Biglaan talaga! I named him Big Boy. That's the name of my imaginary dog (and if I've gotten a lazy persian cat instead, I would have named him Torrent, the name of my imaginary cat. LOL).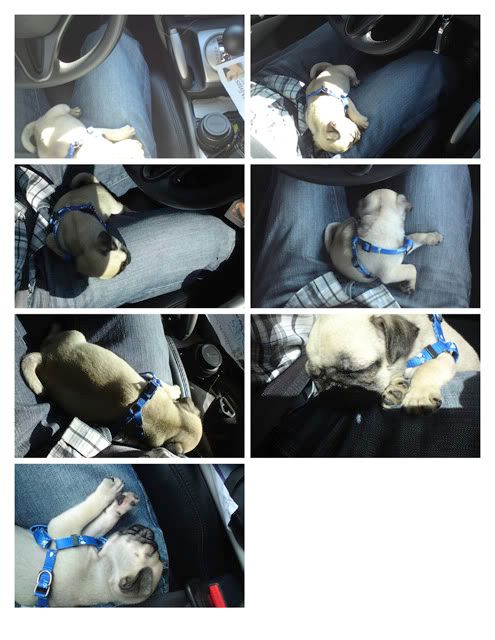 He was hyper when I got him from the store. Pero on our way home na to Alabang, Big Boy slept on my lap the whole trip. Either super pagod siya or talagang mesmerizing ang amoy ng Freshmen masculine wash.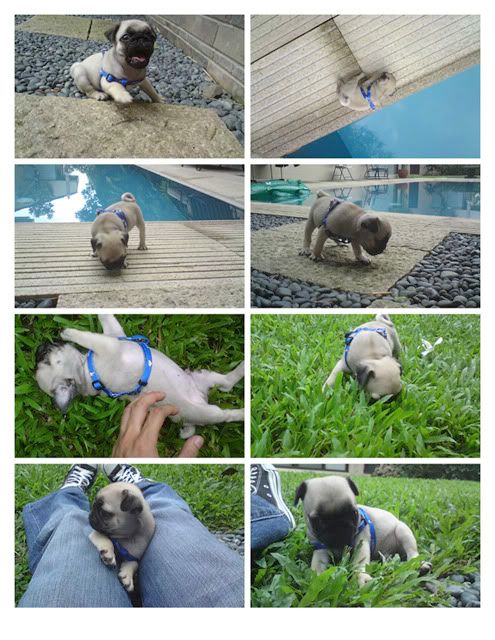 ANYWAY, I showed Big Boy our garden, and he ran around like a wild rat. Muntik pang mahulog sa pool. LOL. Right now he's sleeping again. NAKAKAGIGIL! Rrrrrrrrawrrrrrr!!!!!