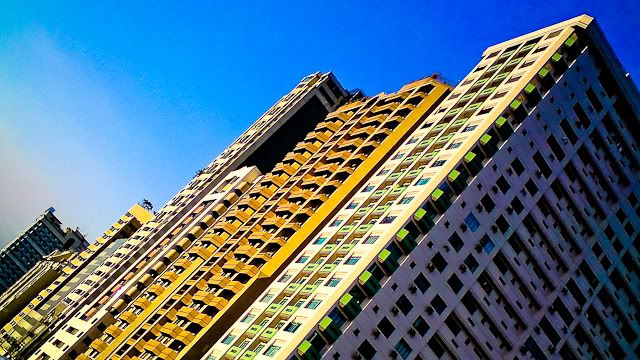 I was in Greenhills yesterday (my parents thought I was in Binondo) with The Boyfriend and we parked at this side where there's a row of condominium buildings. The view from the top parking deck is just awesome. The view from one of the condo units must be way better. Dapat lang kung nagbabayad ka ng milyon!
Sometimes I imagine of living in a condo. Right in the middle of a city.
Like...
"...in San Juaaaaaaan.... Concrete jungle where dreams are made of, there's nothing you can't do, now you're in... SAN JUAAAAAAAAN, these streets will make you feel brand new, the lights will inspire you, lets here it for San Juan, San Juan, San Juaaaaaaaan...."
Alright. The heat is making me CRAZY. Waaaaaah!