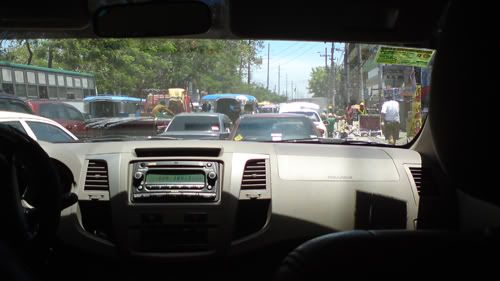 Salamat sa mga kandidatong last minute na nangangampanya, na traffic ako sa Muntinlupa nang bongang-bonga. Add to the torture of wasting my time again on the road, it wasn't cloudy at all kaya Planet Microwave to death. Kailangan ko ang turban ni Celia Rodriguez para lang wag mainitan ang bumbunan kong hubad. Hayzzz!
I'm tired. Again. I feel so weak. What is happening to my delicious body?
Meanwhile...
Lorica, Lorica, Lorica.... ba't ang kyut kyut mo? You're like nakakagigil. Rawr!