I don't like it when my Mom goes all nosey on me. After my workout this afternoon, I saw that I have a missed call from her. I called her back thinking it might me something important like I need to go to a branch or there's a sunog somewhere or I need to go to the palengke kasi wala nang saging sa bahay (chika!).
"Mom, tumawag ka ba?"
"Nakita mo ba yung missed call ko?"
"Oo."
"Eh di tumawag nga ako!"
"O bakit nga? (sungit mode)"
"Just checking kung buhay ka pa."
"Pauwi na kaya ako (nagdadabog while driving)."
"Ok Sungit, pauwi na rin kami."
Kung minsan nakakasakal na rin ang nanay ko. Kaya nga natutuwa ako whenever my Mom and my Dad are on vacation. When they're on vacation, I'M ON VACATION. Her pagiging uzi? I don't like it. I never liked it. Mom shouldn't be doing it anymore. Ok, ok. She might just be worried about her bunsong anak. But I'm a grown independent woman now (choz!). Wala na nga ako sa kalendaryo eh! LOL! Kung minsan nga tinatawagan pa ako niyan kahit na Saturday night, even if she's at her place in Tagaytay Highlands. Saturday night!! Imagine that. I would be out with my friends and she'd still call me right at the middle of a gimmick. Nakakahiya na.
*****
I actually didn't go straight home. I went to ATC muna to visit this little store near the food court that sells shirts made in Thailand. Actually, the T-shirt itself is from Thailand pero the designs and prints were done in the Philippines. Anyway, I bought 3 muscle shirts (which I would refer to as Malate pokpok shirts. LOL!) kahit na wala akong masyadong muscles (marami lang akong landi).
*****
Oh my gulay. I got kwento. Speaking of muscles, there was this guy at the gym kanina na cuteness level pero mas napatingin ako sa kanyang chest. It's so big. Borta level! Nakakaloka tignan actually. Kung may siopao sa dibdib niya, kinain ko na dahil nakakagutom siya kasi he's cute pa. Tapos nakasabay ko pa siya sa shower area. At malaki talaga dibdib niya. WINDANG KOMANECHI NEH! Kaloka, that's all.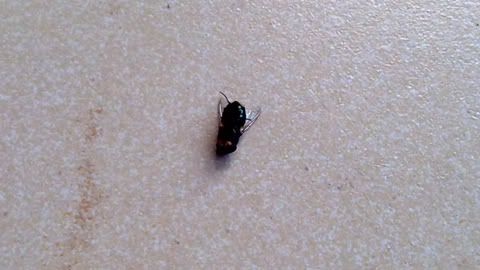 When I got home there was a dead fly at the foot of our front stairs. Must have died from the heat. Pero baklang 'yan, dramatic exit. Sa hagdanan pa namin namatay.
Meanwhile, the jejemon returns...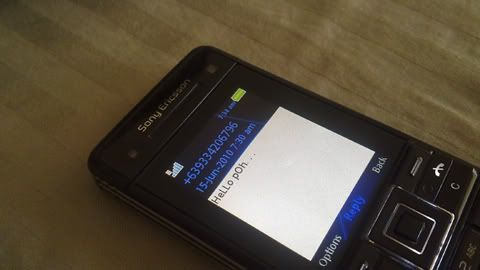 Sorry. Di ko siya friend. Stalker level? That's so chaka. Cheapy-Chaka. Baka gusto ninyo ng textmate, patulan niyo na. LOL.