I don't know lang ha pero I was senti this morning. And you know what's really weird? I don't know what I was senti about! Siguro nahawa lang ako sa pagmuni-muni ng mga kaibigan ko. What is wrong with them?? Hayyyyyz! The real question is, what is wrong with me?? Tapos I was listening pa to Hillsongs music on my iPod. Hala!!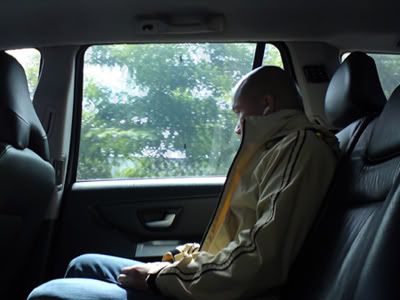 Muni-muni... Muni-Muni...
Maybe the weather's also making me feel like this. The rain brings back a lot of memories from different stages in my life. From childhood, grade school, high school, college and finally Womanhood.
CHOZ sa womanhood!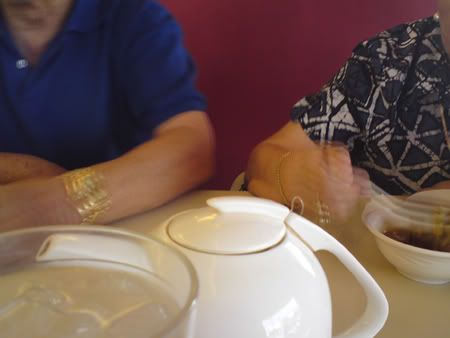 I just had lunch with my Mom and Dad at Hap Chan in BF Homes. At least that cheered me up a bit. Though the fried noodles that Mom ordered sucked big time. Literally, para akong kumain ng papel na may sauce. Ang weird. Si Dad naman sarap na sarap, naka pikit pa habang kumakain. Ah wait, nakatulog pala siya habang kumakain. JOKE! Hihihihi.
Di ko gets yung comment ng nanay ko about my jacket.
"Maganda yang jacket mo. San mo nabili yan"
"Mom, sa Bench ko 'to nabili 5 years ago na kaya."
"Ay pangit pala."
"Ah hindi, Giordano pala."
"Ayan, gumanda na siya"
Laitera nanay ko. Kainis.
I'm meeting the boyfriend a little later. Hayyyy.... I'm so full. Sana tonight I'll still have space for dinner. At sana tomorrow I can run na!