Wikipedia defines a coffee table as a long, low table which is designed to be placed in front of a sofa, to support beverages (hence the name), magazines, feet (don't look at me! Copy and paste lang 'to!), books (especially coffee table books), and other small items to be used while sitting, such as coasters.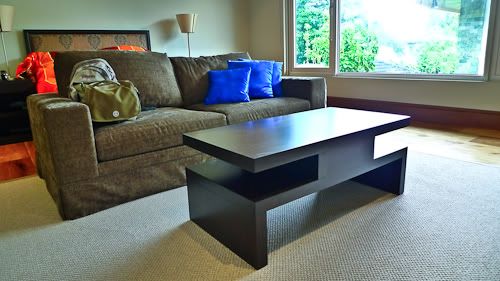 Heto ang bumulaga sa akin sa kwarto ko when I got home. Wala akong pakialam if I'm the only one who feels this way but I LOVE MY NEW COFFEE TABLE! I'm not so sure if this particular piece is from Cebu but this was custom made. I requested for this months ago. Matagal din magpagawa. Akala ko nga di na makakarating. My Mom's coffee table looks nicer, though.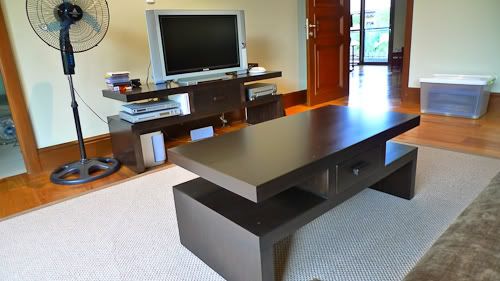 And mine matches my TV table. Yay!