I'd like to believe na hindi ako magastos na tao. I mean, hindi naman ako mahilig bumili ng mamahaling damit, kasangkapan or iba pang mga gamit. Mukha nga akong patay gutom eh. Pramis. But there are some things na super mega love ko na paniniwala kong magandang pagkagastusan dahil good investment naman, aside from it actually makes me happy. Kamikaze -- my iMac -- conked out on me last week. I didn't panic naman kasi my computer automatically makes back-ups on an external drive using Time Machine (I upgraded Kamikaze from OS X Tiger to OS X Leopard), though honestly I wasn't completely sure if it was really doing it's thing because I never retrieved a back up ever. Kamikaze has been acting up for some months and I was already planning of buying a new iMac pero the kuripot person within was stopping me. Pero ayun. Na deadz ang Kamikaze last week. Witchels na siya mag start ever at biglang tingilingiling ang idea kez na "Go Felipe! Go buy a new iMac. Now na, vaklah. Now Na-ah-ah-ah!"
May source ako sa QC, kay Liteware Computers, na mura magbenta ng Mac computers as in super mega baba, mas mababa pa sa pototoy ni Totoy Mola. Kaya lang low price yun kung cash mong babayarin. Medyo lang mabigat sa kaban yun, di ba? Kaya nag decide akong magbayad nang installment ng 12 months na lang kahit na sa regular price. I checked on the mac.om/ph online store for the price of the cheapest iMac (still with excellent specs, FYI). Ayun keri sa installment budget. Go naman ako sa Powermac store sa Festival Mall. Aba, iba ang presyo nila compared to the online price. Parang 5k pesos more. Kung same price daw sa online store, cash basis.
Naman!
I called up Switch store sa ATC and asked for that same unit's price. Ganun din, mas mahal ng 5k. Tapos nawalan ako nang ganang bumili kahit na babayaran ko pa nang installment ng 12 months kasi parang feeling ko lugi ako. Tapos habang nagmumuni-muni kami ni Hani sa mall, may nakita kaming Electronics Store pero Apple Retailer din pala. Hindi ko na matandaan yung name ng store (pero nasa tapat siya ng Sun Cellular office at iScape Internet Cafe sa Festival Mall) but they were selling iMacs at the same price as the online store at pwedeng 1 year installment.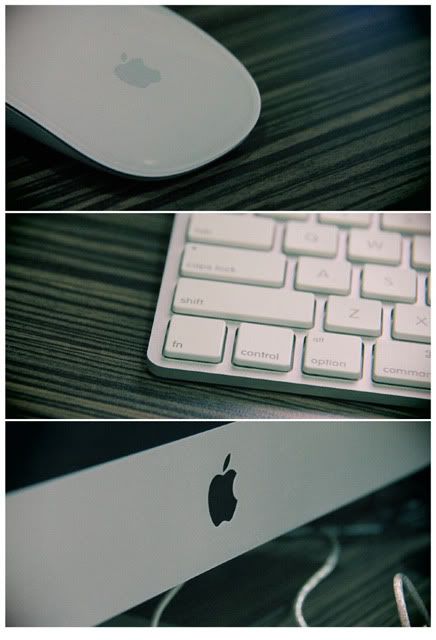 So bili naman ako and as soon as I got home, I retrieved my back up using Migration Assistant and after an hour and a half, it's as if I'm using my old set up on my new iMac. Everything was restored. Applications, desktop pic, data, movies, pictures, emails… even my torrent downloads. Time Machine is amazing (available on OS X Leopard and Snow Leopard). I now have a higher respect for Apple computers.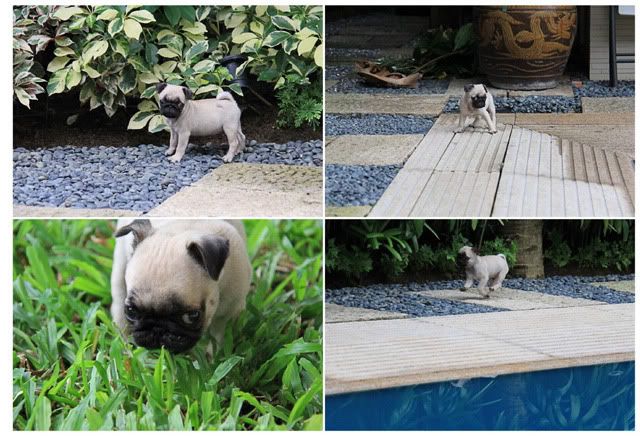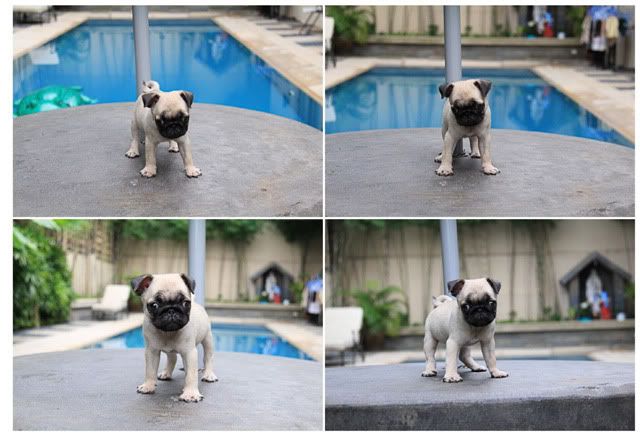 So ayun. Ang gastos ng week ko. The other Sunday, I got a new Pug. Happy naman ako. para akong may bagong anak. Gising early para pakainin at ipa-pupu. Last. week, I bought a new iMac (Kamikaze 2!). Brought my old iMac to Liteware para ipa-check kung anong sira at kung pwede pang ipa-ayos. And last weekend Hani and I both bought a new DSLR (I'm selling my Canon 400D, FYI).
Whew! Christmas came too early for me. I'm leaving my credit card at home from now on.
I took some pics while I was doing my rounds in Muntinlupa & Laguna today.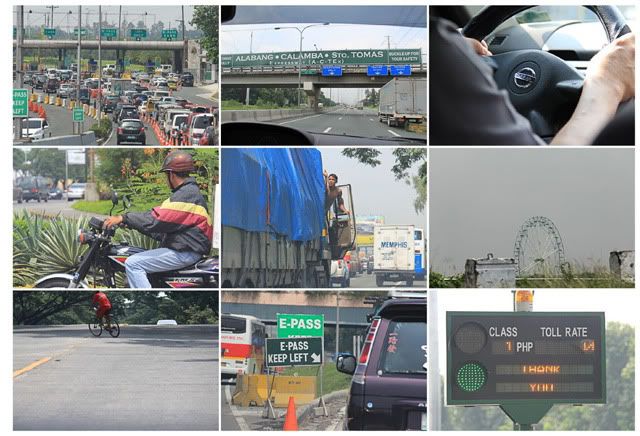 Wala lang. I just wasn't happy. Tapos bored pa ako sa kotche.
I missed blogging. But more than that, I miss being funny.
* Sigh